These are some things that property owners can do to avoid lawsuits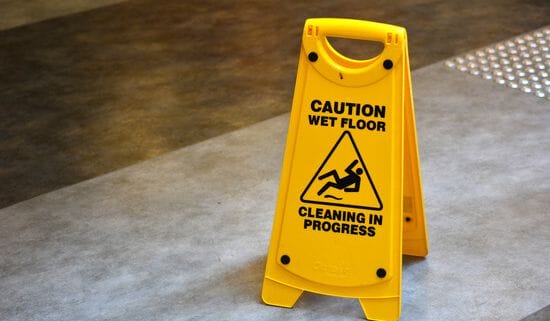 Iowa City, IA – Premises liability is the area of the law that deals with imposing civil liability on people who own homes, business spaces, farms, and other kinds of property or land when someone is injured there. As a general rule, property owners should inspect these areas regularly for potential hazards and dangers to guests. This is because a failure to notice these potential problems and warn those invited on the property can be used as evidence of negligence after an injury case is filed. It can be difficult for the property owner to defend against these allegations if they have not taken any kind of steps to keep their property safe. 
Attorneys near me who focus on these matters can be contacted to give more specific legal advice about lawsuits. 
Regular cleaning
One of the most common types of premises liability cases is a lawsuit related to a slip and fall accident on a wet floor. Other types of accidents can happen in areas that become dirty or unkempt. However, something as simple as regular cleaning is able to alleviate most of these problems. There can also be a system in place to notify employees in a business when an area needs to be cleaned immediately to avoid injuries.
Restricting access to dangerous areas
When an area on a piece of property contains potential hazards, this should clearly be marked and access should be restricted to only those who have a specific purpose in the area and are aware of the issues. In most cases, this means employees or those who need to work in the area. 
Inspections and maintenance
When a property owner is responsible for common areas where people may be present, the area should be checked regularly. Various kinds of maintenance may be required to keep all of the structures in the area secured and safe for regular use. Inspections on a regular basis can also help notice potential problems before an injury happens. 
Posting notices
Once a property owner becomes aware of any potential dangers or areas where accidents can happen, they should have clear notices that tell people to watch their step or be careful in other ways. In many cases a simple sign should be sufficient, however if the area is especially dangerous it is better to prohibit access altogether. 
Injury firms in Iowa
There are law firms that deal with premises liability issues and other related personal injury matters throughout the state of Iowa. Eells and Tronvold Law Offices is available to provide legal advice to anyone who needs help.
USAttorneys.com is a referral service that can be called for more information about finding a lawyer at 800-672-3103
Firm contact info:
Eells and Tronvold Law Offices
1921 51st Street NE, Cedar Rapids, IA 52402-2400
319-393-1020
www.eellsandtronvold.com
https://emuj9cswpud.exactdn.com/wp-content/uploads/sites/2/2020/11/photodune-7759516-slippery-floor-surface-warning-sign-and-symbol-xs.jpg?strip=all&lossy=1&quality=80&webp=80&ssl=1
364
550
brian
https://usattorneys.com/wp-content/uploads/sites/2/2020/01/logo.svg
brian
2022-05-11 11:47:56
2022-05-11 11:47:56
These are some things that property owners can do to avoid lawsuits