Avoid Buying These Dangerous Products This Christmas in Florida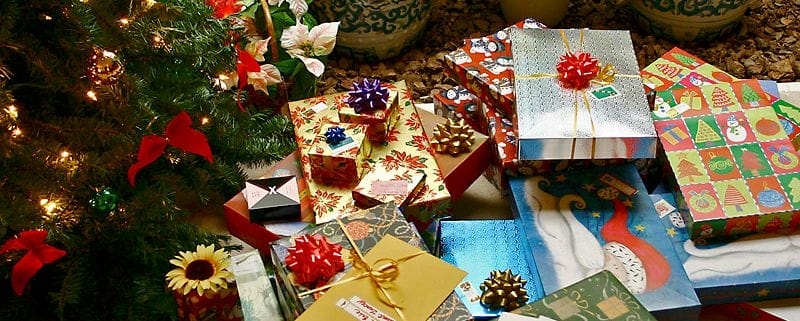 During the holiday season, many of us buy products without really thinking twice. During the rush of Christmas shopping, there's no time to stop and think about whether a product might be dangerous or not. This holiday season, you should at least do your best to avoid buying these dangerous products. If they make their way under the Christmas tree this year, your family members could suffer serious injuries.
Dangerous Candles Recalled Due to Fire Hazards
In many ways, a candle is the perfect, affordable gift for almost anyone on your list. But not if this candle poses a fire hazard to your loved ones. On December 15th, it was reported that over 30,000 candles manufactured by the company "Good Matters" had been recalled. These candles apparently burned at "higher than usual temperatures," posing a serious fire hazard for users. According to some reports, the candle jar can break at these high temperatures, potentially allowing fires to spread. Not only that, but the shattering glass also has the potential to cause lacerations. At least one person has been burned by these candles. The candles were sold at places like HomeGoods, Tuesday Morning, and Amazon.
Baby Formula Recalled in Florida Due to Contamination Concerns
On December 15th, it was reported ByHeart baby formula had been recalled across Florida due to potential contamination concerns. Health officials reported that this baby formula could contain Cronobacter germs, which can be deadly for newborn infants. Health complications include sepsis and meningitis. Anyone who purchased these products recently is urged not to use them, and ByHealth is offering refunds.
Raw Oysters Cause Widespread Sickness
On December 16th, it was reported that hundreds of people had been infected with norovirus after an outbreak linked to raw oysters from Texas. Many people in Florida were affected, and the DSHS immediately issued a recall. No hospitalizations or deaths were reported, but norovirus has the potential to cause serious cases of diarrhea, vomiting, and stomach nausea. Younger children and individuals with compromised immune systems are especially vulnerable.
Jacuzzi and Sundance Spas Recalled for Burn Hazard
On December 17th, it was reported that tens of thousands of Jacuzzis and Sundance Spas had been recalled due to safety concerns. The issue revolves around a temperature sensor that incorrectly communicates water temperatures. This could potentially cause people to get into Jacuzzis that are much hotter than they realize.
Where Can I Find a Qualified Personal Injury Attorney in Fort Walton Beach?
If you've been searching the Fort Walton Beach area for a qualified, experienced personal injury attorney, look no further than the Browning Law Firm, P.A. We know that product manufacturers are more than capable of putting people in danger as they pursue profits. With our help, you can hold these negligent manufacturers accountable for the damages they have caused. Reach out today and book your consultation to get started with an effective action plan.
Sources
https://www.foxbusiness.com/retail/over-30k-good-matters-candles-recalled-burning-higher-than-usual-temperatures-causing-fire-hazard
https://www.cbsnews.com/news/oysters-recall-norovirus-sickens-at-least-211-people-texas/
https://www.clickorlando.com/news/local/2022/12/15/byheart-baby-formula-recalled-over-possible-contamination-florida-health-officials-say/
https://www.poolmagazine.com/pool-news/massive-recall-of-23000-jacuzzi-and-sundance-spas/
Image Credit: http://public.fotki.com/kelvinkay/collection_of_beaut/xmasparty061.html
Image License: https://creativecommons.org/licenses/by-sa/3.0/deed.en
Browning Law Firm, P.A.
418 Racetrack Rd NE, Ste B
Fort Walton Beach, FL 32547
850-344-1736
If you have further questions about this article or legal concerns, call 800-672-3103
https://emuj9cswpud.exactdn.com/wp-content/uploads/sites/2/2022/12/Gifts_xmas.jpg?strip=all&lossy=1&quality=80&webp=80&ssl=1
565
800
efigueira
https://usattorneys.com/wp-content/uploads/sites/2/2020/01/logo.svg
efigueira
2022-12-19 13:49:29
2022-12-19 13:49:29
Avoid Buying These Dangerous Products This Christmas in Florida